About Us
We at Anantam Impex have aspirations of reaching to an epitome of success & prosperity via bringing the most valuable and useful quality of products for diverse areas. As a quality driven manufacturer and exporter, we are fulfilling the high demands & expectations of customers for an exclusive range of adhesives, fabrics and ties & tags. Our sole intention is to offer quality products and services to customers in every corner of the country and outside. We keep ourselves prepared to deliver the most unmatched, value for money and futuristic solutions to customers. The range in which we are dealing includes Hot Melt Glue Sticks, Mini Glue Sticks, Colour Cable Ties, Plastic Cable Ties, etc.
All the actions taken from our end are meant to achieve the peak satisfaction of our prestigious customers. We understand their expectations from our work very clearly and, strive to fulfil them in all directions without any compromise at our end.
We Promise
There are some major aspects in business with which we are strictly committed to. We promise to our clients that our quick response, stable supply, access services and after-sales services will never change. With time, we are enhancing our methods and approaches for work but, the improvement is done for the convenience and fulfilment of our clients. The quality of our offered range always remains unmatched. Innovative solutions, customized products and quick technical support time are guaranteed from our end. And, to keep fulfilling them, we have advanced manufacturing & other facilities.
Why Us?
Our motto is to become the foremost choice of customers in the national markets and abroad. For this, we are taking care of every aspect of the business and, providing them exact quality of products & services which they actually seek for. Other factors that show that we are reliable for them are:
Our professional & punctual workflow
Our obsession for customers absolute fulfillment
Our capacity to meet even bulk demands on time
Our wide distribution network and, reliable service partner
Collaborated Brands
The products that we are bringing in the marketplace including Colour Cable Ties, Plastic Cable Ties, Mini Glue Sticks, Hot Melt Glue Sticks, etc, are widely popular among the customers under the brand name of Power, SEER, AnFix, A-One, SeaBird and Fixant.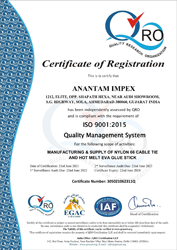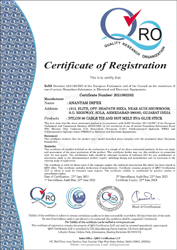 Read More